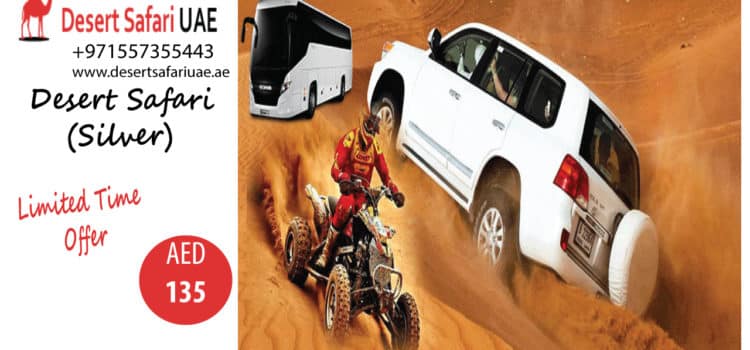 Dubai is a famous city in the United Arab Emirates. It is full of wonders and the most amazing wonder is Dubai Desert safari. It is a road that leads to the Arabian desert. The desert is so beautiful and what adds more beauty is Dubai Desert Safari. It is a journey of amazing experiences. You might have heard a lot about deserts but how to have an amazing trip to a desert? Dubai desert safari will show you how it is done.
AMAZING ACTIVITIES AT DUBAI DESERT SAFARI:
Dubai desert safari is full of adventures and entertainment. The activities are of two types that are the Sand dune activities that are full of adventure and the camp side activities that are full of joy. It depends on you where your interest lies.
So what are the activities? I'll start with the adventurous activities first.
THE CRAZY RIDE:
Dune bashing at desert safari Dubai is what you should try at least once. It is the craziest drive. Experience off-roading and it is terrifying but it is actually safe.
THRILLING BIKE ADVENTURE:
Quad biking is for those who love bikes and want to have an adventure over Sand dunes. The bike is different and it requires skills and energy. The mechanism is a bit difficult but the team of desert safari Dubai will help you.
BOARDING ON HIGH DUNES IN DESERT SAFARI:
Sand skiing is surfing over the Sand. The way you do surfing over ice. The whole idea is the same but ice is replaced with Sand. You will actually enjoy it.
RIDE ON DESERT'S BEST FRIEND:
Camel riding is a nice idea. Camel will take you over the Sand dunes. Explore the desert with Camel. Enjoy the whole ride.
ACTIVITIES AT THE CAMP:
Apart from all this, certain activities take place at the camp of Dubai Desert Safari. Those activities are:
THE FOLKLORIC DANCE:
Tanoura show is a folk dance. It is a part of Arabian Traditions. The performers wear a colorful skirt and take a spin. It looks amazing.
THE LITERALLY "LIT" PERFORMANCE:
The fire show is the next activity. The involvement of fire is risky but the performers know all the tricks and they are very well trained.
HENNA PAINTING:
Henna art is also available. The henna designers are there. They will decorate your hands with beautiful henna designs.
YUMMY LICIOUS BARBECUE:
The dinner is also included in the package. It includes both buffet and barbeque. You can have your dinner while enjoying all the activities of the camp.
ARABIC COSTUME PHOTOGRAPHY:
The Arabic costume is so unique and different. Click your pictures and don't miss a chance.
BELLY DANCING:
The belly dancers dance very beautifully and gracefully. They will entertain you and the idea is amazing.
The experience of Desert Safari Dubai is something you will cherish for your whole life. Don't miss the chance and take out some time for your self. Book your favorite deal.
Book your deal at https://www.desertsafariuae.ae/
Dubai desert safari offers morning desert safari, evening desert safari, and overnight desert safari. You don't have to worry about the time. It is available the whole day.
Don't miss this amazing offer.
Go on desert safari Dubai and you'll realize that Dubai not only has an
Go on a desert safari Dubai and you'll realize that Dubai not only has an extensive population of local fauna however is also rather envied for the exoticism of its animals and birds. The best tours in Dubai which is desertsafariuae.ae will take you on excursions into the wild desert safari Dubai encompassing Dubai and signifies some tremendous specimens of wildlife.
The Desert safari Dubai will make you get pleasure from the fun journey. Desert safari Dubai expedition is one amongst the special attractions that Dubai offers.

It is not possible for one to visit Dubai and not expertise its desert safari Dubai. Desert safari Dubai typically takes daily and may include a nightlong stay in Bedouin tents. Activities in desert safari Dubai includes camel Rides, desert driving, paragliding, etc.
Desertsafariuae.ae is the best Travel advisor with one in all the UAE's best travel and tours company- One World. Desert safari Dubai, camel rides, buggy rides, sand dune bashing, dhow cruises, city tours, ski trips- he has experienced all of them in Dubai and her neighboring states. Through his writings and travels, they provide awareness for the various aspects of city that people far and wide return to get pleasure from.
Desert safari Dubai are getting a most favorite and mandatory attraction of all traveler. All desert safaris Dubai are very pleasurable, however you need to keep it safe and take some precautions to make it easier for you. Always book a four-wheel vehicle for your desert safari Dubai, absolutely equipped with all the necessary features and safety mechanisms.
Chose Experienced  Tour Operators:
Check for the expertise of the driver of your car so you do not drift within the sea of sand and at the same time get pleasure from all the places and features of the desert safari Dubai.

Desert safari Dubai is an experience that you'll treasure forever. This is often in the morning and you'll be a part of a group of six who all travel together.

The desert safari Dubai is by far and away an experience that you simply will maximize to the fullest.

If you're on your way to Dubai with sand and fun stamped on your mind, look no additional than a desert safari Dubai journey catered only for you.
How The Journey Starts:
It starts with a hard driving in sand by a professional driver. After you are in desert safari Dubai, you'll get pleasure from the camel ride (ship of desert) which might make you take a small tour to the local village to determine the traditions of desert safari Dubai life. Not only this however, will you be able to get pleasure from the sand skiing or Wadi-Bashing in desert safari Dubai. Once it comes the time of night, it's the time to get pleasure from the taste of desert safari Dubai banquet. The most exciting factor is the serving of food beneath the start-lit night. You're going to served with a barbecue and lots of different Arabian dishes. You'll be able to also plan the romantic dinner and you'll additionally get to see a bunch of fun adventures in the desert safari Dubai.
While you're in Dubai you'll be able to book a desert safari Dubai with any of the umpteen tour operators out there which is desertsafariuae.ae. All tour operators who run the desert safari Dubai follow set route and regime. You'll invariably be picked up from your hotel or place of stay.